Alloggiamenti, affitti , Camere in famiglia en Haute-Vienne
Guest house

Practical and friendly, here is what summarizes the formula of guest houses. Whom you are only or in family, come to spend one or several nights at the inhabitant. It is as a friend that you will be welcomed by the host and the hostess who can make you discover the local specialities during the meals which will be proposed to you.
Iscrivere il vostro punto turistico en Haute-Vienne é gratuito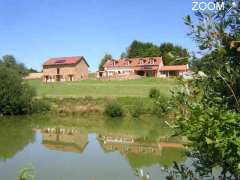 Bassa stagione 60€ a 104€

Media stagione 60€ a 104€

Alta stagione 60€ a 104€

Vacanze scolastiche 60€ a 104€

Ristorante menu 28 €
Mme Jan ROGERS
Les Bruges
87120 Sainte-Anne-Saint-Priest (Haute-Vienne)

Fairhurst, Gail
Chez Rouchaud, 87440 St Mathieu
87440 Saint-Mathieu (Haute-Vienne)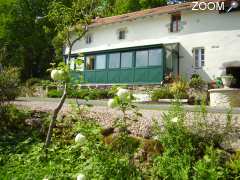 Bassa stagione 48€ a 75€

Media stagione 48€ a 75€

Alta stagione 48€ a 75€

Vacanze scolastiche 48€ a 75€

Ristorante Menu 18 a 22 €
John & Susan Sidwell
Mouriol
87440 Marval (Haute-Vienne)
In a quiet rural area. 2 spacious en-suite rooms. Evening meals, garden, terrace, parking, dining/sitting room.

Aen jean-claude
Château de la villeneuve
87120 Rempnat (Haute-Vienne)
This 19th-century manor house, in the foothills of th plateau de millevaches, rooms and table d'hôtes , a indoor swiming pool, billard room, ther is a private fishing on the vienne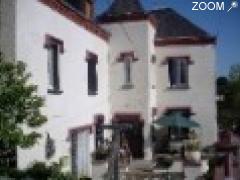 elizabeth hussein
15 rue de bellac
87190 Magnac-Laval (Haute-Vienne)
Sunset House bed and breakfast with private parking and swimming pool provides quality accommodation in the way of 4 bedrooms and a substantial breakfast ideal for relaxing holiday or house hunting.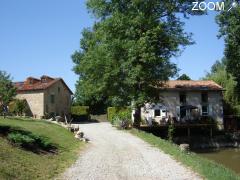 ARCHER
Le Moulin de la Fauvette
87520 Oradour-sur-Glane (Haute-Vienne)
Tel : 05 55 03 37 96
- Cellulare : 06 17 49 11 72
We are situated in the heart of La Fauvette, a small hamlet only 3 km from the very historic town of Oradour sur Glane in the region of the Limousin.
Mike and Amanda welcome you to La minoterie, the ...

Agnes Tragett
45 route de charlet
87310 Saint-Laurent-sur-Gorre (Haute-Vienne)
At Charlet a warm welcome awaites you in are anglo-french family.
Set in it's own green valley with a beautiful garden and lakes .
3 en suite bedrooms ,large reception rooms at your disposal. ...

Richard et Tim
14 Rue Pierre et Marie Cure
87120 Eymoutiers (Haute-Vienne)

Iscrivere il vostro punto turistico en Haute-Vienne é gratuito