Accommodation, Holidays residences en Corrèze
Holidays residences

Holidays residences are the alliance of quality hostings in a multiplicity of the services. You will have access to numerous activities, sports, games, the whole in a festive atmosphere, you will have no time to annoy you. Everything is organized, of what to simplify your holidays! It is the formula completed for all the family.
Register your touristic spot en Corrèze it's free (in French)
Résidence Vacancéole Le Domaine du Bosquet***
Lieu-dit Lafont - Rue de la Vedrenne - 19300 EGLETONS
19300 Égletons (Corrèze)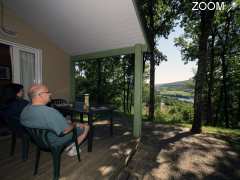 Les Hameaux du Perrier
Le Perrier, 19600 Lissac sur Couze
19600 Lissac-sur-Couze (Corrèze)
traduction en cours

Eege KLOP
Route d'Egletons 19160 Neuvic
19160 Neuvic (Corrèze)
Phone : 05 55 46 02 50
- Fax : 05 55 46 02 65
Sur un domaine de 44 ha, ce parc touristique propose différentes formules d'hébergements pour vos vacances.
Site remarquable, en pleine nature, étangs de pêche, piscine, tennis, terrains de jeux, ...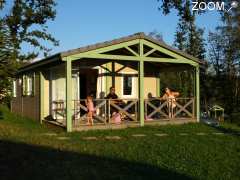 Les Hameaux de Miel
Les Hameaux de Miel
19190 Beynat (Corrèze)
Phone : 05 55 84 34 48
- Fax : 05 55 22 88 29
Close to the Lot area, and the river Dordogne, « Les Hameaux de Miel » is located 540m high, in the heart of woodlands, and the most prestigious tourist attractions of the area. At the lake ...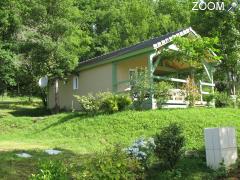 Low season of 245€ to 293€

Average season of 301€ to 483€

High season of 518€ to 713€

School holidays of 273€ to 293€

Weekend of 120 to 180 €
Berthou lucien
Le perrier
19600 Lissac-sur-Couze (Corrèze)
Phone : 05 55 92 16 65
- Mobile phone : 06 52 09 61 34

Register your touristic spot en Corrèze it's free (in French)